BULLDOG puppies available at times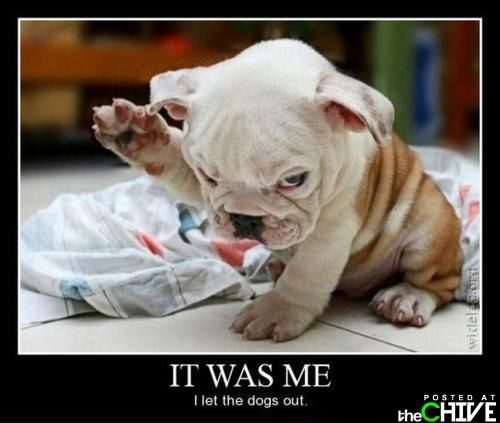 One of our favorite pix 

This is JoMas Sire of Laura Belle's Litter 2019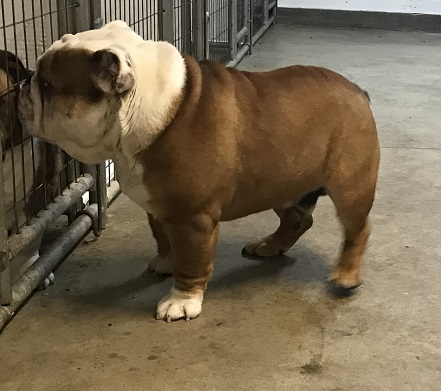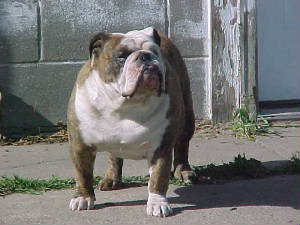 This is Moe, Rich Mighty Moe. He is a really awesome Bulldog with a great pedigree. We chose him to sire Zelda's 2nd litter of puppies. His head is awesome, his build, his personality, just a totally great sire.
We had a litter of 3 boys and 1 girl on June 20, 2017. Zelda is a very good mother and fed them and kept them clean until they got their teeth and started using them too much.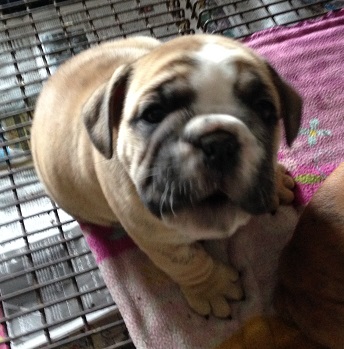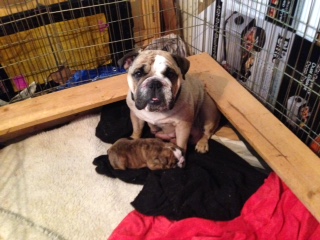 THIS IS CC'S COMFORTABLY NUMB II, aka ZELDA.
SHE SHOULD HAVE A LITTER IN LATE SUMMER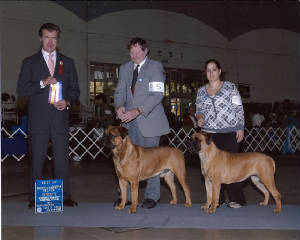 GRAND CHAMPION CC'S GET OFF OF MY CLOUD AND CC'S FAR AWAY EYES, JUNIOR AND FAE HAD A VERY NICE LITTER ON JUNE 11, 2012. THERE WERE 8 BOYS AND 1 GIRL. WONDERFUL HOMES WERE FOUND FOR ALL OF THEM EXCEPT THE GIRL WE ARE KEEPING TO SHOW.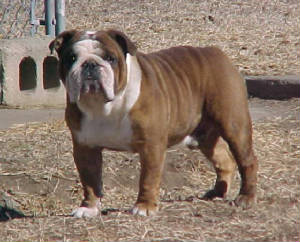 RICH BULLDOGS
D1'S WILD BUFFALO aka CODY
CODY HAS SOME AWESOME BLOODLINES. HIS PEDIGREE IS FULL OF CHAMPIONS! 
HE IS THE SIRE OF OUR CURRENT LITTER BORN JANUARY 19, 2018